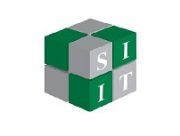 Servizio Internazionale Imballaggi Termosaldanti, Italy
Servizio Internazionale Imballaggi Termosaldanti (S.I.I.T.) is a privately owned company founded in 1951, as a pharmaceutical contract packaging company. In the second half of the 80's, S.I.I.T. expanded its capabilities to include contract manufacturing of health food supplements (1985), pharmaceutical contract manufacturing (1994) and research & development in health food supplements (2001).
S.I.I.T is organized in 2 competence units: Production and Research & Development (R&D).
The S.I.I.T. Production departments offer specialized manufacturing units dedicated to pharmaceuticals, medical devices and health food supplements. Well-equipped quality control laboratories operating in GLP (Good Laboratories Practices) ensure products of the highest quality are produced, in accordance with GMP (Pharmaceuticals) and HACCP (Health Food Supplements).
The S.I.I.T. R&D department offers a highly professional team dedicated to the development of innovative healthcare products. The commitment in the R&D area has produced more than 40 patents on innovative products and technological production in just 5 years.
We currently distribute the following products from S.I.I.T..
Vitsorin D3 Drop 200 IU
Vitsorin D3 Drop contains vitamin D3, also known as cholecalciferol, which is the recommended form of vitamin D, providing maximal absorption.
Vitamin D contributes to normal absorption and utilisation of calcium and phosphorus. It also contributes to normal blood calcium levels. Vitamin D is an essential nutrient which our bodies need for the maintenance of normal bones, teeth, function of the immune system and plays a role in the process of cell division.
Everyone needs vitamin D, but some need it more such as children below 3 years of age. The easy-to-use Vitsorin D3 Drop provides a convenient way for busy mothers to administer to babies and young children.  It can be mixed with infant formula, and other food or drink.
Vitsorin D3 Drop does not contain preservatives or artificial colours and is suitable for babies from 2 weeks old to children 3 years of age.