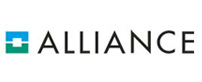 Alliance Pharma, UK
Alliance Pharmaceuticals is a publicly owned international pharmaceutical company with a diverse team of dedicated, enthusiastic and experienced professionals who are committed to providing much needed medicines around the world.
Alliance's expertise lies in the acquisition and licensing of pharmaceutical and healthcare products. The products are distributed through wholesalers, retail pharmacies, hospitals and a well-respected international network of distributors.
Alliance was established in 1998 and is based in the United Kingdom, with offices in Paris, Milan, Madrid, North Carolina, Dusseldorf, Dublin, Shanghai and Singapore, as well.
We currently distribute the following products from Alliance Pharmaceuticals.
Syntometrine Injection (Prescription-Only Medicine)
Active Ingredients:  
Oxytocin
Ergometrine maleate
Indications:  
Active management of the third stage of labour (in order to facilitate separation of the placenta and to reduce blood loss)
Prevention and treatment of postpartum haemorrhage associated with uterine atony